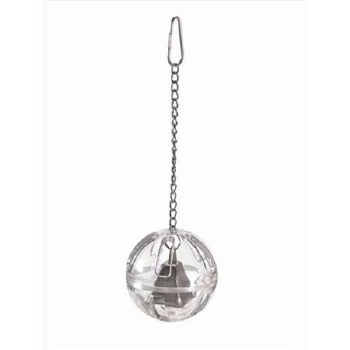 Caitec - Foraging Ball Bell &Chain
Product Code: 1-22336
$11.99
This 5" Diameter Party Ball & Bell is made from durable polycarbonate to withstand even toughest play.

- Unscrew the both pieces of the party ball to insert your birds favorite treat then just screw together and hang.
- Comes apart for easy cleaning.
- The bell is protected inside the ball.